Welcome...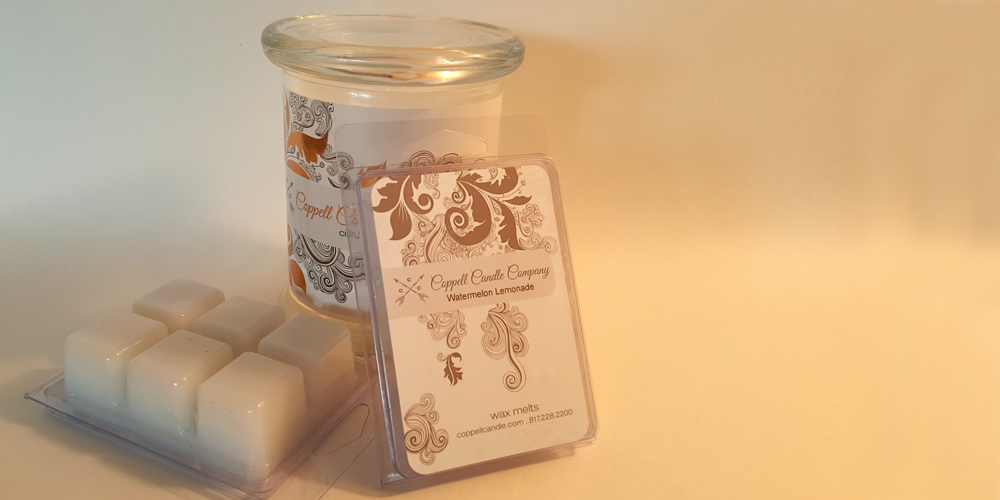 Artisan Crafted.
100% Soy.
Exquisitely Fragrant.
Relax. Breathe. Enjoy.
Founded on Love of Candles
Coppell Candle Company is an independently-owned company located in the wonderful and vibrant city of Coppell, Texas. Our premium line of candles are hand poured, all natural 100% soy wax and triple scented to deliver the maximum amount of burn time and throw for the most fragrant scents on the planet. We love where we live and a portion of our proceeds are used to support community activities and educational initiatives.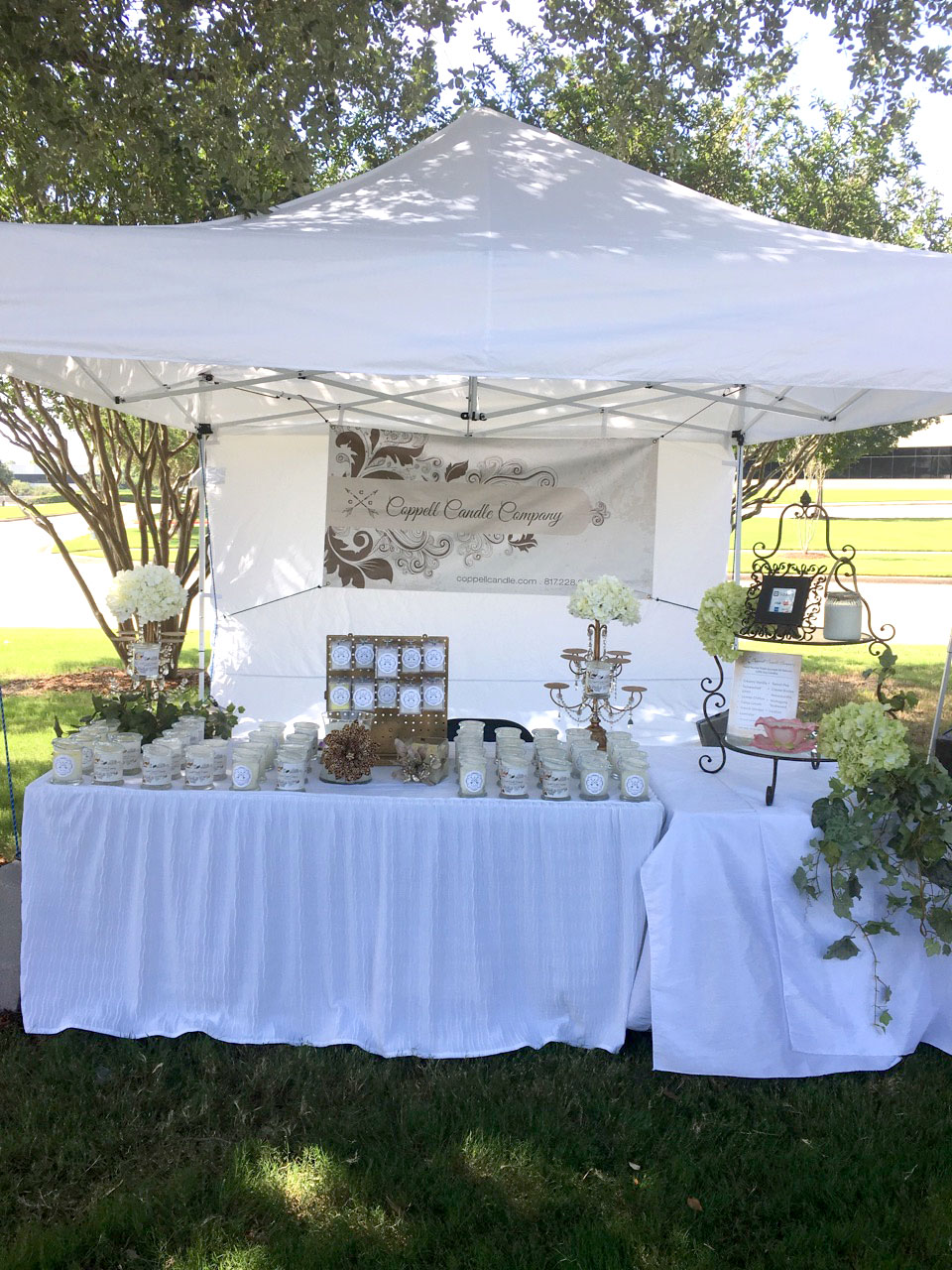 Where to Find Coppell Candles?
You can find us at a broad range of Farmer's Markets and community based events. Please come smell our wonderfully fragrant 100% soy based candles. You will love them and will come back for more.
• Coppell Arts Festival, Old Town Coppell
• St. Ann's Annual Christmas Bazaar, 180 Samuel Blvd, Coppell
• CHS Annual Holiday House, Coppell High School
• Coppell Senior Center Craft Fair, 345 W. Bethel, Coppell
• Carrollton Farmers Market
• Richardson Farmers Market
• Flower Mound Farmers Market
Current Scents:
• Creamy Vanilla
• Sunwashed Linen
• Lemon Chiffon
• Citrus Cream
• French Market
• Lavender
• Sweet Pea
• Georgia Peach
• Watermelon Lemonade
• Mahogany Teakwood
• Apple Cinnamon
• Pumpkin Soufflé
• Sugar Cookie
• Citronella
• Leather
• Mango Papaya
• Red Currant
• Patchouli
• Sandalwood
• Crème Brulee
Sign Up for Our Mailing List
Join our mailing list for special offers and discounts!
We will never sell your information. Our list will only be used to send you promos, show events, and seasonal candle offers. We promise!